Welcome to Direct Traffic
Direct Traffic is a service based Company providing traffic control & management to clients and customers. The Company head office is located in Minto, NSW and operates NSW wide including Sydney, Dubbo, Orange, Bathurst, Wollongong, and Newcastle. Direct Traffic was formed in 2007 by Mechelina Van Der Ende & Adam Spilsted, starting with only 2 vehicles and 6 employees. Since 2007, the Company has grown to a fleet of over 30+ traffic control vehicle's and 70+ employees.
Direct Traffic is engaged in various aspects of traffic control & management including;
Design & Implementation of traffic control plans, traffic management plans, vehicle movement plans, pedestrian management plans and, construction traffic management plans,

Permit Application,

Equipment Hire,

Site Establishment, and

Emergency Response.
Please click the link below to complete our Company Induction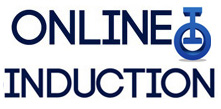 Testimonials
The Priority Sewerage Program Alliance (PSP) has engaged Direct Traffic Solutions across all three of our current construction projects. The original scope of Direct was the provision of traffic control for specific works at Glossodia as part of the roll out of the current PSP projects. Due to successful and strong performance at this work site, Direct was engaged for the remainder of this project (3 Towns project) and was awarded the provision of traffic control services for the Agnes Banks and Londonderry (ABL) project. In addition to this Direct was awarded further work at our Hawkesbury Heights and Yellow Rock (HHYR) project after the original traffic control contactor was removed due to substandard performance.
All of the works undertaken by Direct for PSP have included works on RTA and Local Council road networks. With particular reference to the ABL project Direct have shown a high level of professionalism and competence in their company management, field supervisors and traffic controllers.
Direct have worked and continue to work with PSP on these current projects in all facets, with particular emphasis on the management of safety and safety outcomes. This included adapting, without any issue, to a new safety management process introduced by PSP during the delivery of all our current projects. Direct have also maintained constant and consistent supervision by providing a lead supervisor as a single point of contact for project staff. This supervisor in conjunction with Direct management has always immediately rectified any issues, as well as providing advice that has saved PSP numerous dollars in traffic control costs.
Direct have also demonstrated high level of responsiveness to changes in daily work programs, as well as with dealings with the RTA Traffic Control Centre that has also saved PSP delays and costs.
I fully recommend Direct Traffic Solutions for work in the provision of traffic control services. Direct is defiantly one of the best traffic control companies I have work with and I would have no hesitation in including Direct in future tenders.
Regards,
Paul Smith
Project Engineer
Priority Sewerage Program
Sydney Water